Supplying quality materials, offering site sustainable waste solutions
Earth was created to supply quality materials and offer site waste solutions with a view towards sustainability through recycling and re-using site produced materials wherever possible. Our directors have decades of experience in material supply, groundworks and waste solutions – an extensive knowledge base that means we can find the right solution for your project.

Wherever possible we source products from the closest source and our lorries are all Euro V5 standard meaning they give off the lowest emissions available. We always operate on an in-load out-load basis ensuring we keep our carbon footprint as low as possible.
As registered waste carriers we can remove any form of surplus site material both non-haz and hazardous waste and we always try to remediate before sending to landfill. We have licensed waste disposal facilities throughout the UK that we can remove to and provide a traceable documented waste stream for you.
We produce our own recycled aggregates and certified topsoil as well supplying from our vetted supply chain. We also offer merchant services for all aggregates, sands and soils.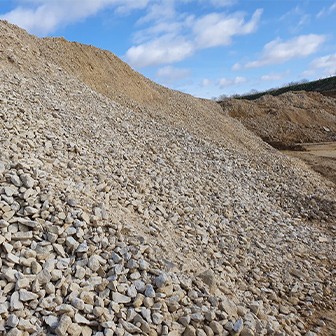 We have bagging facilities from which we can supply all of our products in bulk bags and we are expanding our facilities and fleet to increase our presence around the country. All our products are tested for compliance and we also offer a collect and test service for your site materials and waste.
All our staff undertake CIWM training and our director is working towards Chartered Waste Resource management. We are affiliate members of IEMA and adhere to their advice and guidelines to minimise our impact on the environment.

If you have any questions, please use our Contact Form, or alternatively give us a call or email us directly.
Earth Haulage Ltd
J2 Brooklands Close
Sunbury-On-Thames
Surrey
TW16 7DX
Monday-Friday: 9:00 – 18:00
Saturday: 11:00 – 17:00
Sunday: Closed