Whether removing demolition rubble or sediments contaminated with pesticides, we always take a sustainable approach. Discover how we follow the five stages of The Waste Hierarchy to ensure we send as little waste material to landfill sites as possible.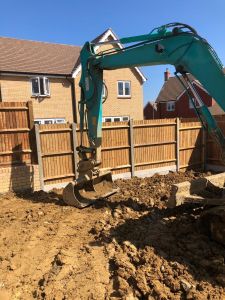 The challenges of removing unwanted waste from a building site encapsulate a particular form of environmental concern for larger corporations and smaller developers alike – what if toxic materials are disposed of incorrectly and cause damage to the landscape, or environmental regulations are breached?
There's no denying that the building and construction industries are some of the worst offenders for landfill waste. According to Circular Online, the UK generates over 60 million tonnes of construction and demolition waste per year and 32% of all waste sent to landfills come from demolishing buildings. Throwing unwanted materials into landfill sites is a highly damaging method of waste removal, impacting the surrounding ecosystems, wildlife habitats, CO2 levels, and even public health. While a lot has been done to reduce landfills since the early 2000s, the sector still has a long way to go when it comes to sustainable waste management and climate change remains a concern for us all. There's never been a greater need to look forward and, most importantly, change the way we approach the disposal of our waste materials.
Industry-driven change is needed to keep waste out of landfill sites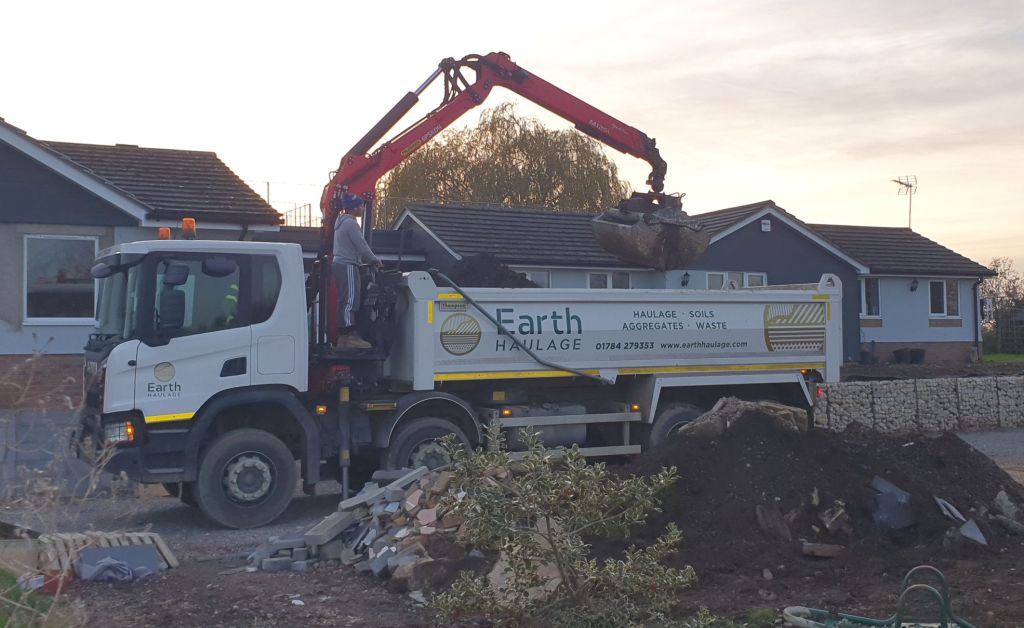 We believe that it's essential for everyone across the industry to begin taking responsibility for our planet, and we're here to give our clients the most environmentally-friendly and affordable options while still delivering outstanding customer service. When it comes to our Waste Removal Services, Earth Haulage are registered waste carriers and can remove and dispose of any surplus refuse from commercial developments, petrol stations, domestic building works and national parks, including hazardous waste.
We follow the Waste Hierarchy to ensure that we put the absolute minimum waste materials into landfills as a last resort. Let's explore this in more detail…
What is THE WASTE HIERARCHY?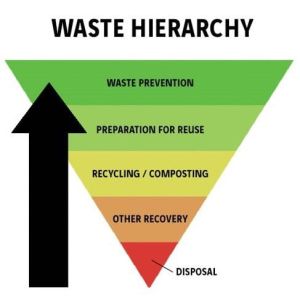 The Waste Hierarchy isn't a new concept, surprisingly. The European Union first developed a 'framework' for reducing waste in 1975, but numerous commissions continuously developed and adapted it into the 5-step hierarchy we use today.
We can use The Waste Hierarchy to determine the most environmentally-friendly options for every removal project we manage. First, we'll typically carry out a Waste Assessment Criteria test which includes a chemical analysis to see what waste is present. Then, following the Waste Hierarchy, we can help our clients identify the most cost-effective and environmentally sound option for their waste.
Let's look at each stage in the hierarchy individually:
Prevention: The most sustainable waste is the kind that doesn't have to be taken away from the site in the first place. We conduct a thorough assessment to explore whether the waste materials need to be removed. For example, can demolished bricks be used to build something else on-site, or can soil be used to level out the ground somewhere?
Preparation for reuse: Next, we will prepare whatever materials we can for reuse in another project. Depending on the condition of the material, we may need to clean, repair, or refurbish it so someone else can use it again, in the same way it was initially made for. For example, tough and sturdy stone pavers can be cleaned up and re-laid somewhere else to create a new path. Don't forget, reusing is much better for the environment than recycling because it saves the energy that comes with having to break down materials and re-make them into something else.
Recycling/composting: If the material is not fit to be reused, then we take the material back to our recycling yard or a licenced processing facility. We will screen, wash, crush or compost to manufacture the waste into something else. New products made from recycled materials are produced following government guidelines and then tested to ensure compliance before being resupplied.
Other Recovery: Some waste materials cannot be reused or recycled. Petroleum hydrocarbons, heavy metals, petroleum hydrocarbons, radioactive materials, and pesticides, for example, are often found in waste soil or sediments. While it might be easier to take this contaminated waste to a landfill, it's likely to affect the surrounding landscape negatively. Wherever possible, we transport the waste to remediation centres where it can be treated using various processes involving chemical, biological, structural, and thermal techniques. We can even take soils containing asbestos fragments to licensed picking centres that remove the hazardous material and leave just the inert spoil, which can be used for restoration.
Disposal: By following all the previous steps first, asbestos is the only material we send for secure disposal, giving Earth Haulage customers a 99% reduction to landfill by mass. Such an approach saves you money and helps protect our planet.